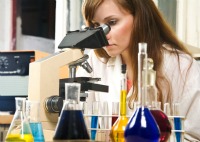 Researchers from UT Southwestern Medical Center reported on the effects of a new anti-inflammatory drug when given to patients with type 2 diabetes. The said drug seems to help improve kidney function among diabetic patients. The study findings were recently reported by the researchers in the New England Journal of Medicine.
The researchers have identified a new drug known as bardoxolone methyl, a type of anti-inflammatory drug, can help improve kidney function. There were previous studies that have identified drugs that can slow down the deterioration of kidney function among type 2 diabetics. This discovery is the first time that a drug has been identified that improved kidney function in patients with type 2 diabetes.
"In diabetes, kidney function tends to deteriorate over time," according to Dr. Robert Toto, the director of the Houston J. and Florence A. Doswell Center for the Development of New Approaches for the Treatment of Hypertension at UT Southwestern. "No prior studies of this duration have shown what appears to be an increase in kidney function by any therapy, which makes this a very exciting development," he further added.
The study involved 227 adult patients suffering from type 2 diabetes and chronic kidney disease. The participants were divided into four groups. Three of the groupings were given bardoxolone methyl at different levels of dosage while the fourth group were a placebo and acted as a control. The patients were then monitored and tracked for 56 weeks. Measurements of their kidney function were taken every 4 weeks.
The study findings showed that the patients receiving the drug showed an overall significant increase in the estimated glomerular filtration rates, which are measurements of how well the kidneys are functioning, at weeks 24 and 52 of the study. At the 56th week, 4 weeks after the researchers stopped giving the participants bardoxolone methyl, the patients were able to show and maintain a slightly higher level of kidney function as compared to the baseline measurements taken during the onset of the study.
"That is important because it implies the beneficial effect of the drug lasts for quite some time after it is discontinued," says Dr. Toto. A longer term clinical trial composed of a larger patient pool may be required to further confirm the effectiveness of the said drug according to Dr. Toto.
Source: UT Southwestern Medical Center (2011, June 25). Drug shows improved kidney function for type 2 diabetics. ScienceDaily. Retrieved June 29, 2011, from http://www.sciencedaily.com/releases/2011/06/110624111927.htm
Tags: diabetes drug, diabetes study, improved kidney function, kidney function, type 2 diabetes