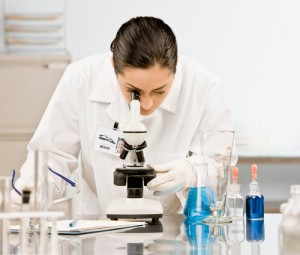 Recent research shows that using statins for treating and prevention of cardiovascular diseases may have a drawback. It can increase the risk of developing diabetes. This finding was the result of a population-based study conducted by researchers from Canada.
Statins are cholesterol-lowering medications that are widely prescribed to help prevent certain cardiovascular conditions. These medications are popular and are effective. But the recent association with diabetes risk may offer added insight that experts may need to look into.
The said study involved data provided by the 1.5 million residents in Ontario, Canada. The patient data used in the study came from the Ontario Drug Benefit database, the Ontario Diabetes Database and the Canadian Institute for Health Information Discharge Abstract Database. Statins assessed in the study included simvastatin, atorvastatin, rosuvastatin, fluvastatin, lovastatin and pravastatin.
Patients were generally aged 66 years old and above and started statin therapy between 1997 and 2010. Median age for the studied group was 73 years old. Follow up ended at the end of 2010 or for up to five years after the first treatment using statins. The researchers also noted the primary incidence of diabetes in the group.
The researchers used pravastatin-treated patients as a comparison group for all studies, based on recent fact that the said statin showed favorable effects on diabetes in clinical trials. There were 471,250 patients identified to have no history of diabetes and were recently treated with a statin. About 54 percent of them composed of women. Atorvastatin accounted for more than half of the statin treatments in the study followed by rosuvatatin, simvastatin, pravastatin, lovastatin and fluvastatin.
The data examined by the researchers indicated that diabetes risk increased among patients who were taking statins. Patients treated with atorvastatin showed a 22 percent increased risk. Those who took rosuvastatin showed an 18 percent increased risk while simvastatin patients had a ten percent increased risk of developing diabetes. The researchers made the comparisons relative to pravastatin. On the other hand, patients who took fluvastatin as treatment showed a five percent decreased diabetes risk while those who took lovastatin indicated a one percent decreased risk.
The researchers found consistent results in patients using statins for primary prevention of cardiovascular events before the onset of any established disease. The study showed the same consistent results even in secondary prevention where patients who underwent statin treatment already with established cardiovascular disease. The researchers suggested several possible factors to explain the increased risk of new-onset diabetes for those patients treated with statins. Impaired insulin secretion and inhibited insulin release were among them. The researchers concluded that doctors should consider the diabetes risk involved when prescribing statin therapy to patients.
Source: BMJ-British Medical Journal (2013, May 23). Statin use is linked to increased risk of developing diabetes, warn researchers. ScienceDaily. Retrieved May 28, 2013, from http://www.sciencedaily.com/releases/2013/05/130523223823.htm
Tags: cardiovascular diseases, diabetes risk, diabetes risk factors, statin treatment