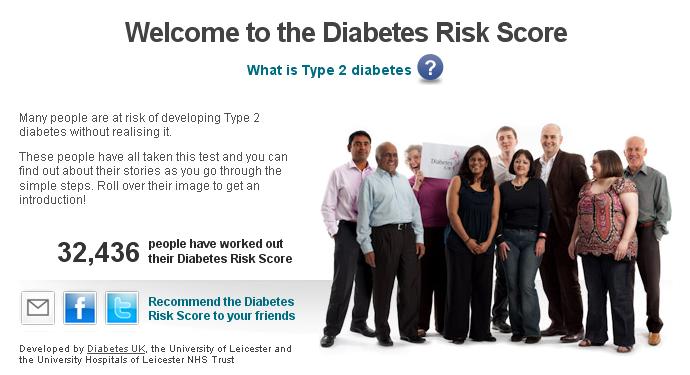 A team of UK-based researchers have developed a method for people, no matter the ethnicity, to know their risk of having diabetes online. The Departments of Cardiovascular Sciences and Health Sciences of University of Leicester, lead by Professors Melanie Davies and Kamlesh Khunti, have teamed up with Diabetes UK and University Hospitals of Leicester NHS Trust to come up with the Diabetes Risk Score system.
The website uses seven questions to identify a person's risk of having or getting diabetes within a certain number of years. These questions include age, ethnicity, gender, family history of diabetes, waist size, body mass index, and any history or treatment for high blood pressure. Note that the answer is not conclusive and a visit to a general physician is needed to provide a firm diagnosis.
In England, there are already 2.6 million people with diabetes, 500,000 of them remain undiagnosed, and the impact of the disease on individuals and their families can be profound, especially in enabling to shoulder the expenses of prescriptive medication and treatment.
The Diabetes Risk Score is found at the Diabetes UK web site.
Source: Science Daily
Tags: diabetes in england, diabetes in united kingdom, diabetes risk score, diabetes uk, online diabetes score, university of leicester diabetes research